RIDGECREST GUN RANGE ASSOCIATION is proud to host
A New Shooting Competition
$50,000 GRAND PRIZE
And a chance to be on National TV
Registration Open NOW
Qualifing Rounds Begin in March
SIGN UP HERE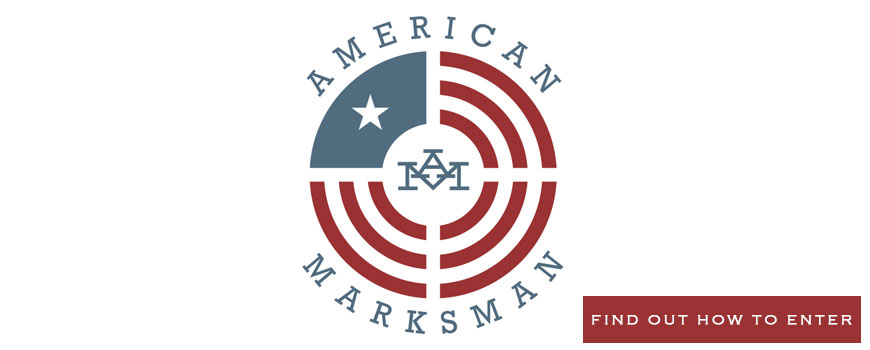 RGRA will be hosting a new National Shooting Competition
starting the 1st weekend in March 2016 to the last weekend in May for the
TV SHOW "AMERICAN MARKSMAN"
OPEN TO EVERYONE TO PARTICIPATE!
Do you remember the TV show Top Shot a couple years ago? Well, next we have the American Marksman national shooting competition show. American Marksman is a three-level national tour of target shooting competitions in which competitors begin at the local level and attempt to advance to regional's, and ultimately, to the national championship event. Along the way, filming will take place for a television show that documents the competition and competitors.
American Marksman offers four categories of competition: Men's Open, Women's Open, Junior (12-16) and Military/Law Enforcement. Not everyone gets lumped into the same category. Pick the category that fits you. At the end of the tour at the national championship, the best shooters from each of the categories will be pitted against each other to chase the ultimate crown. That's right... the American Marksman winner can come from any of the categories.
You don't have to be an expert shooter to compete. The competition is designed so that anyone can compete and progress through the competition. The local competitions will start the first weekend in March at the Ridgecrest Gun Range. You have a choice to compete with a pistol, rifle, or both. Caliber of the guns is 22LR. You will have to furnish your own gun or guns, and ammo. Each local qualifying round includes 50 rounds at a specific target and range for each gun.
The person that stands alone at the national championship as the American Marksman will win a sweet prize package including cold hard cash as well as some awesome gear. The top finishers in each of the other three categories will also receive prize packages and will be named as National Champions.
Oh yeah, and you might just end up on TV! We will film at various locations during the local and regional championship rounds. The national championship will receive heavy TV coverage as well. Are you ready for your close-up?
We want to make you a star!
For more details and to sign up to compete to be the next AMERICA MARKSMAN
ammarksman.com
Or go to GUNS4US in Ridgecrest for more details.
GUNS4US
417 E. Ridgecrest Blvd
Ridgecrest, CA 93555
www.GUNS4US.com
guns4us@earthlink.net
760-375-1004